---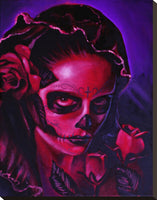 Various Artist's Prints that have been texturized and Framed. 
The Texturization protects these prints from moisture and gives the appearance of an oil painting. 
All of the Art is Either Framed or has Canvas Options  (when you click on product it will let you see what is available for the product)
-Check out the art that is available ONLY in Canvas As Well !  Click on the CANVAS ART on our homepage. 
Artist: Manuel Valenzuela